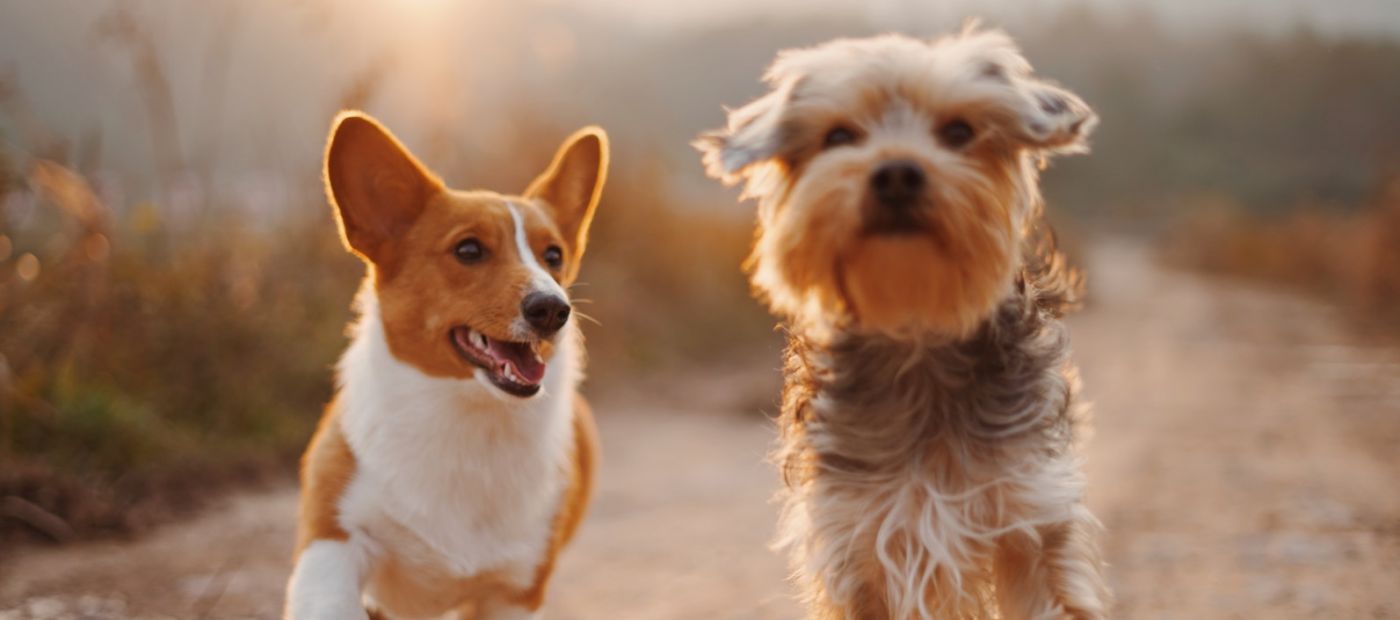 Creekside Kennel Services at a Glance:
Dog Boarding (short-term or extended stays)
Doggy Daycare; 1/2 or full day
Playtime, extra walks, cuddle & brush
Baths, Nail trims
Dispensing Medication and Food Supplements
Administering veterinarian / owner requested injections for various pet ailments
Pick-up and Delivery
Estate Services
When to Drop Off and Pick Up for Boarding
Appointments must be scheduled in advance for dropping off & picking up due to Covid19. 
Boarding charges BEGIN THE DAY your pet is dropped off (not the hour).
If your pet is picked up before 11:00 a.m., there are no charges for that day.
We also offer pick-up and delivery. Charges are .99/mile from the kennel to your home and back to our facility.
*Have an emergency and need to drop-off outside our posted hours … we will do our best to accommodate your special needs for a small additional fee to cover additional employee costs.
Dog Boarding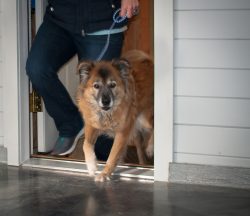 All Boarding includes climate controlled indoor / outdoor kennel runs, rubber matting, a minimum of 4 turn-outs a day into one of the play yards for potty time, premium house food (Grain Free Wild Caught Salmon & Pea Protein or Lamb & Rice ) and treats. You are welcome to supply your own food. All we ask is it be put into zip loc bags enough for each meal, each dog, each day. (We do not have space to properly store large bags of dog food) Plus, non-stop attention from our attentive staff!
Please note: Due to the cost of additional staff, materials and time necessary to care for a full house of pets properly during holiday & vacation periods, a minimum holiday stay will consist of  3 days board during  all school vacations, Thanksgiving Weekend, Christmas, New Years, Easter Weekend, Memorial Weekend, 4th of July, Labor Day Weekend
| | |
| --- | --- |
| # of dogs | regular rate |
| Doggie Daycare 1/2 day / full day | $22.00 / 28.00 |
| 1 dog / night* | $45.00 |
| 2 dogs / night (in the same run; 18% off 2nd dog) | $75.00 |
| 3 dogs / night (in the same run*) | $115.00 |
| 4 dogs / night (in the same run*) | $145.00 |
* Single Runs (standard run) are large enough to fit 2 Golden Retrievers, or 2 of most breeds. Deluxe runs can fit 2 Giant Irish Wolfhounds or similar.
Discounts for Groups and Extended Stays:
For extended stays of a month or longer, please call for pricing.
1 dog in a deluxe run is $75.00 / day, if available.
Dogs requiring specialized handling (Example: No other dogs in play yards while they're out. No other dogs on either side of them, etc to be determined by mutual decision with Dawn & owner) will incur an additional charge of $25.00 + rack rate.
Additional Services
We STRONGLY recommend pets under 6 months and over 8 yrs. of age receive a play time or 1 additional walk every day in addition to their regular potty breaks. This allows your pet to access their bodily functions, offers more one-on-one time with our staff and facilitates physical activity outside their run.
We find this makes a significant difference in the quality of your pet's vacation; especially high energy breeds (Retrievers, Border Collies, Australian Shepherds, German Shepherds, Pit Bulls, Terriers, & mixes from the working, herding & sporting groups).
For added convenience, have your pet bathed, nails trimmed and coat brushed before you pick them up!
Service
Description
Price
Pick-up / Delivery
From the kennel to your home and back to our facility
$.99 / mile
Extra Evening (or Anytime) Walk
Required for your pets comfort; dogs under 6 mos. & geriatrics over 10 yrs.
$8.00
Nature Walk
 A leashed / harnessed walk through our woods and around the pond. 15 Minutes; or, harnessed swimming in our pond
$15.00
Dispensing Medication and Food Supplements

Up to 3 / meal – All medications must come in a pill dispensing container clearly marked and labeled
3.00 / day
Vet Trips

 
$75.00 + $45 / hour wait time
Play Time

15 minutes of high energy fun with a staff member
$15.00 once / day
$20.00 twice / day
Cuddle and Brush
15 minutes of cuddling & appropriate de-shedding / brushing device
$15.00
Nail Trims
 
$15.00
Bath (Specials are often run in conjunction with  boarding!)
Small Dogs
Medium Dogs
Large Dogs
Giants
$25.00
$35.00
$40.00
$45.00
1 Flea =1 Flea bath

We board ALL pets, but we DO NOT board pet fleas. EVER.
No exceptions.
$35.00
Full Grooms

Brushing, bathing, nail trims, cutting / styling of all breeds by Master Groomers
Price varies with the size of your pet. Call for a quote.
Sunday Drop-Off

No Check-in on Sunday and not encouraged (yes, even we need down time) .
If you insist on a Sunday check-in, it's double the daily rate plus daily rate. Ex: $84.00 + $42. = $126./dog
Cat Boarding
| | |
| --- | --- |
| 1 cat | $20.00 / day |
| 2 cats sharing same condo area | $35.00 / day |
| 3 cats sharing same condo area | $45.00 / day |
Still have questions? We're happy to answer! Call 518.283.1251, or email us at creeksidekennelny@gmail.com What if I want to cancel my reservation?  We understand plans can change. If you need to cancel a boarding reservation, we kindly ask that you do so at least 3 Days prior to the day of the reservation. THIS MEANS NO LATER THAN 11 AM, 3 DAYS PRIOR TO THE RESERVATION. Boarders who don't show up for their reservation, or fail to give us the required 3 DAY notice, will be charged the original reservation. Early check-out, no problem, however there will be no refund or credit to unused boarding dates. No exceptions. In order for us to properly care for your pet and others, we need to be properly staffed. Our employees count on their hours and income too. Additionally, we often turn away business during holidays and vacation periods. We appreciate your understanding and cooperation!
Please note, that at times, a NON-REFUNDABLE deposit may be required in order to make a boarding reservation.
Early Check-Outs
Please understand that within the 3-day window prior to your reservation, all reservations are final, in their entirety. Customers who pick up their dog(s) earlier than the date of their confirmed reservation will be subject to our cancellation policy for the unused portion of the reservation.
Healthy Pet Policy
For the health and safety of your animals…
Cats:
All male cats must be neutered. All cats must be negative for feline leukemia.
Dogs:
Required vaccinations are Rabies, & Distemper / Parvovirus. Recommended, but not required, is Bordetella. Titer test results are accepted.
We're proud to announce Creekside Kennel will be carrying Full Spectrum Hemp Oil products for dogs, cats and horses!
These products contain our phyto-cannabinoid rich hemp oil with a full spectrum of cannabinoids, terpenes, and fatty acids from the natural plant, and can be very effective for helping to treat your pet's anxiety, discomfort, and inflammation. Your pets will feel the difference.  
Click here for more information.